CAMA Group Benefits Plan
Designed exclusively for the Vending, Office Coffee Service, & Micro Market industries.
---
The Canadian Automatic Merchandising Association and People Corporation are pleased to announce that effective immediately; Sirius Benefits (a subsidiary of People Corporation) will become the endorsed group benefits provider for all association members. Members of the Association will be eligible to sign up for group health and dental benefits through Sirius. Sirius benefits has created an exclusive offering to CAMA which will provide members preferred pricing and a choice of three coverage options to choose from for each members respective business.
---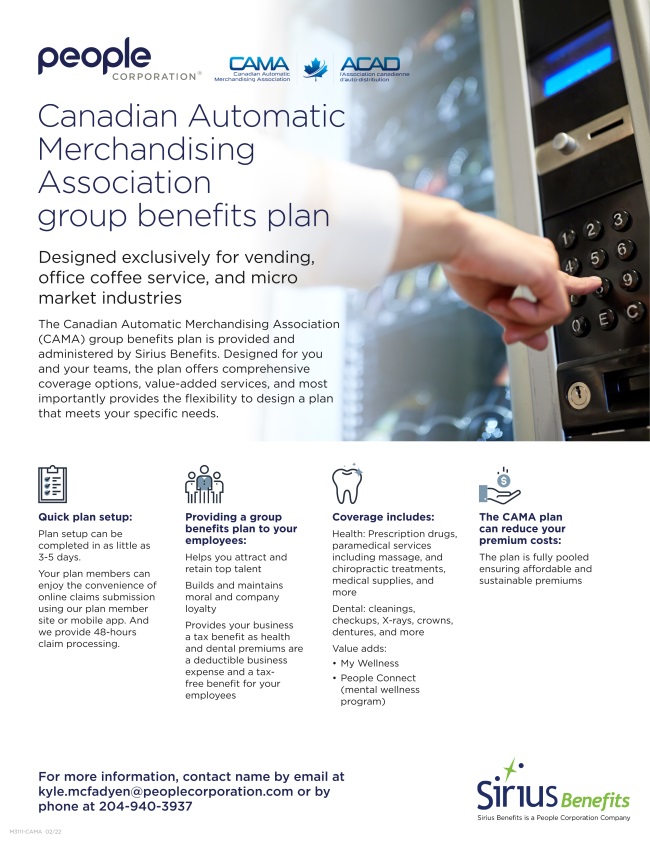 ​Coverage includes:
Health: Prescription drugs, paramedical services including massage, and chiropractic treatments, medical supplies, and more
Dental: cleanings, checkups, X-rays, crowns, dentures, and more
Value adds:

My Wellness
People Connect (mental wellness program)
For more information on Value Adds, click here.
The CAMA plan can reduce your premium costs: The plan is fully pooled ensuring affordable and sustainable premiums.
Quick plan setup: Plan setup can be completed in as little as 3-5 days. Your plan members can enjoy the convenience of online claims submission using our plan member site or mobile app. And we provide 48-hours claim processing.
Providing a group benefits plan to your employees:

Helps you attract and retain top talent
Builds and maintains moral and company loyalty
Provides your business a tax benefit as health and dental premiums are a deductible business expense and a tax-free benefit for your employees
---
Plan Options
Please see the links below to the details of the Plan Options, including 1-2 Person Firms or 3+ Person Firms, on a Bronze, Silver or Gold Tier Plan.
---
Pricing
Rates are guaranteed to June 1, 2023 for groups implemented prior to December 31, 2022.
New business rates will be subject to change effective June 1, 2023, and each June 1st thereafter.
See pricing for:
---
For more information, contact Tristan Johnston, MBA by email at Tristan.Johnston@peoplecorporation.com or by phone at 431-668-5856.
For more information on plans in Quebec and/or service in French, contact Sophie Heynemand: sophie.heynemand@lacorporationpeople.com, 514 331-7728.
---

Who is People Corporation/Sirius Benefits?
People Corporation is Canada's largest TPA (Third Party Administrator) benefit providers. They operate and service Canadians from coast by providing group benefit, wellness, and human resource solutions.

With over 1,500 professionals located in 21 cities across the country, People corporation offers small group insurance solutions that are backed by the strength of a national company. Their team of experienced professionals has worked with CAMA over the past few months to provide an innovative and sustainable insurance solution to all members willing to participate.
Sirius Benefits is an insurance product wholly owned and operation by People Corporation.The Sirius benefits product was specifically designed with small to mid sized business in mind. Sirius benefits is committed to delivering predictability to group benefits insurance premiums and additional value added products at no extra cost to all CAMA members.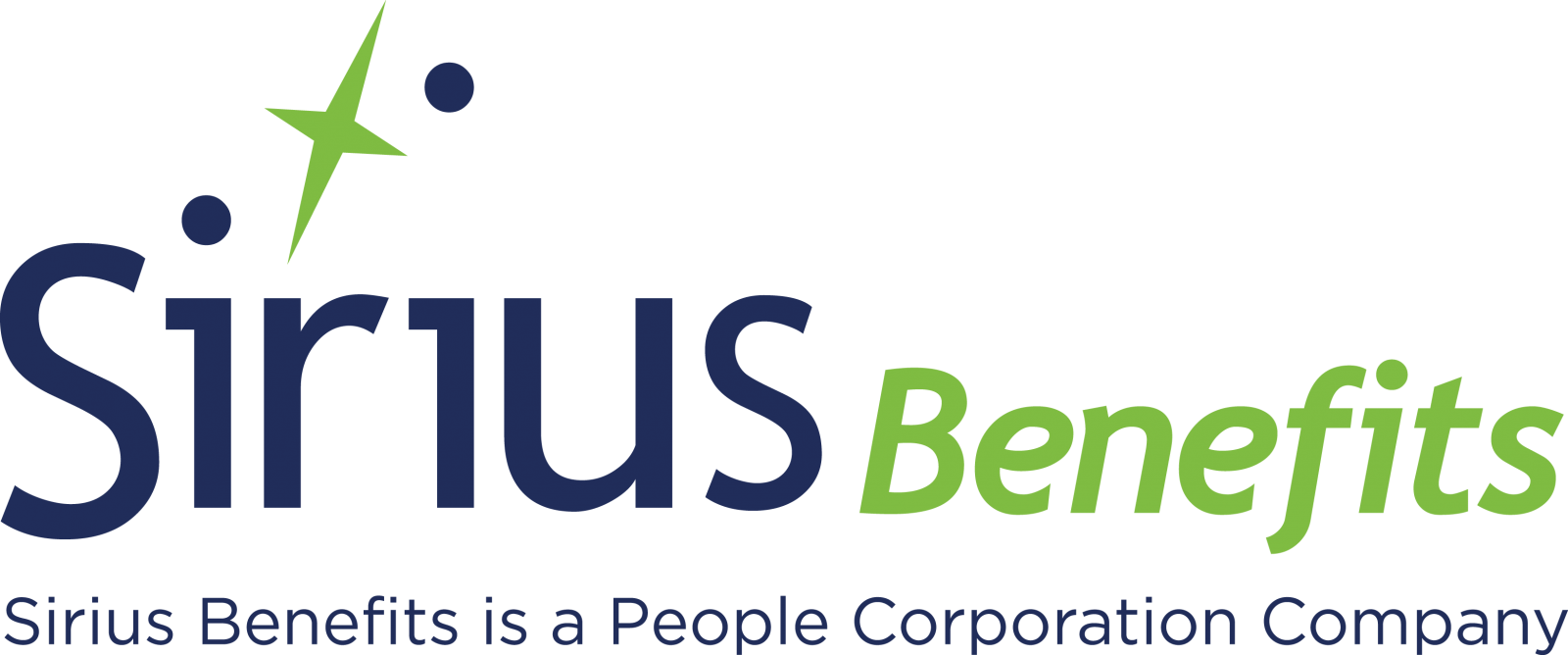 In addition, the company is committed to providing best in class service, administration and claims adjudication to all its clients. This will allow CAMA members to provide staff and their applicable dependants with coverage without the worry of placing an administrative burden on the members themselves.
---